if right now, you are:
struggling with food guilt
feeling exhausted by how much you worry about food
NOT doing Intuitive Eating consistently (or at all?) out of fear of failure
missing out on the life you want because you're embarrassed of your body and the way you eat
then, you deserve to have the tools to become an ex-dieter without feeling like you're giving up on yourself!
watch this video to learn more
here's how most people struggle through Intuitive Eating:
After a lifetime of food guilt- you realize food freedom is an ACTUAL thing 🤯🤯🤯
You start eating everything in sight. To freedom, right?!
You feel totally confused and physically uncomfortable in your body. You think "certainly this can't be right? Why can't I eat like a normal person! How are all these other people on Instagram doing this?"
You quit while you're ahead and run back to diets for the 158th time, never to feel free around food or in your bigger body.
Except you can feel free with Intuitive Eating. You're just missing the feedback and support you need to get there!
It's time for:
The Ex-Dieter's Guide to No More Guilt


I've distilled my proven No Guilt Framework for women in bigger bodies into a DIY journey so you can figure out Intuitive Eating without guilt or fear. Watch this video to learn how it works:
imagine what will it feel like to:
...trust that you are "doing intuitive eating right"?
...stop waiting for weight loss to get in pictures with your friends and family?
....no longer binge, especially at night?
... stop obsessing over food?
...and actually listen to your body?
ask your fellow Ex-Dieters!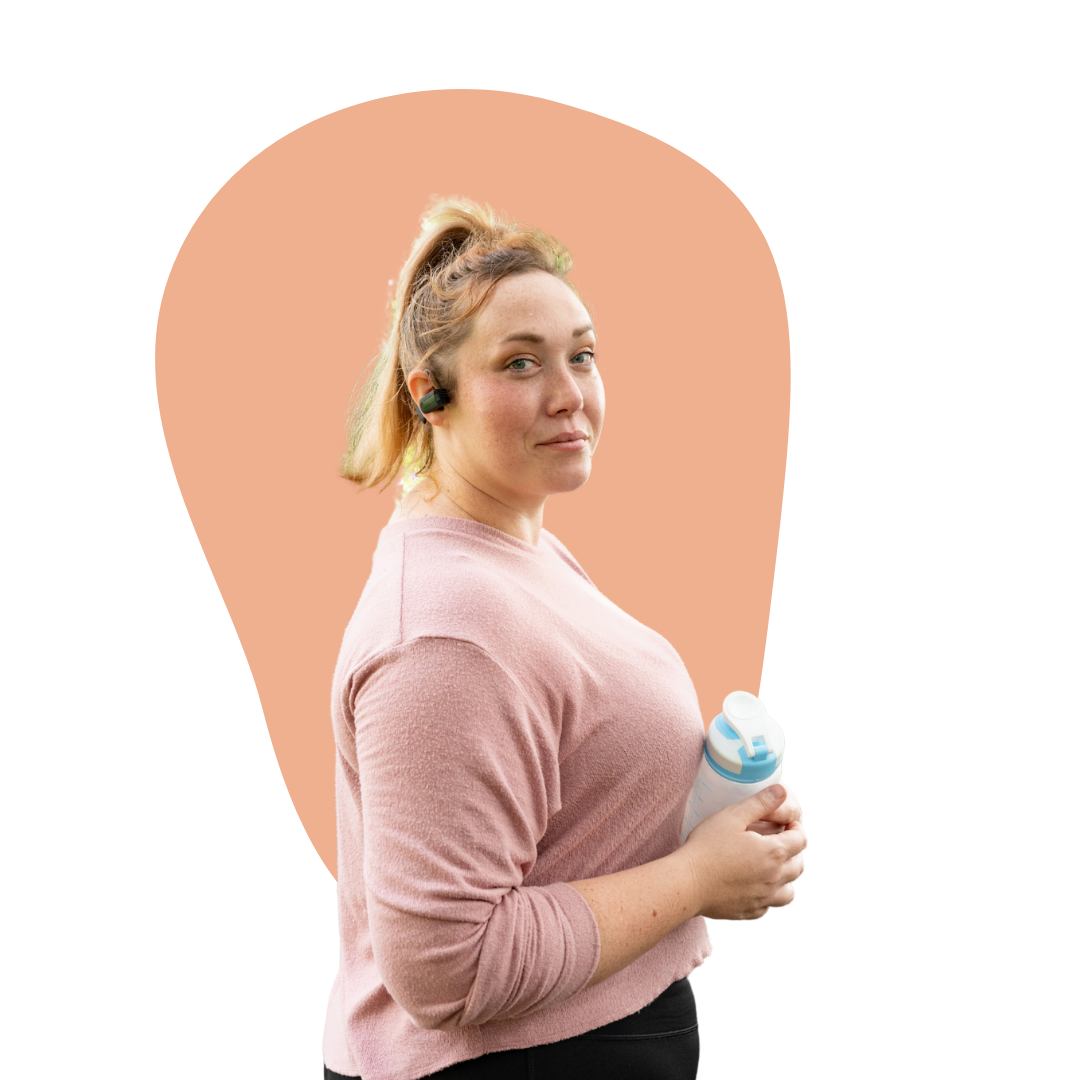 meet ex-dieter Kelsey
"I was nervous about sounding silly or dumb when I posted or about being the only one who was still having bad body image/food guilt days or moments. I was worried I wouldn't be accepted or I wouldn't be doing it "right" - all of those fears were quelled in the very supportive community though!

I would say: just do it! It's so worth it. Being part of this community and this program overall has changed my life... knowing there are others who still struggle and yet don't go back to dieting helps give me the strength to keep working on my IE skills!"
*stock photo used for privacy, at request of client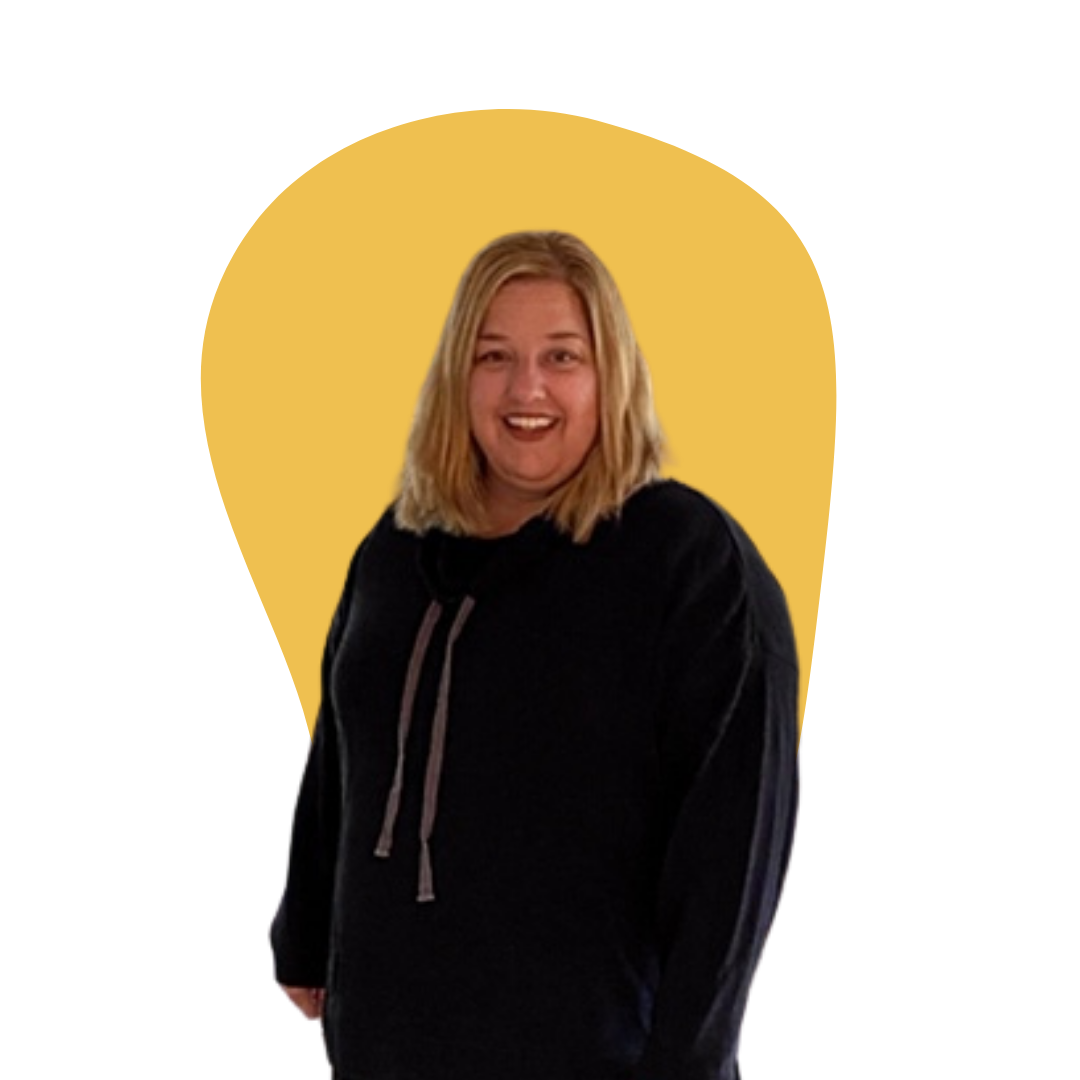 meet ex-dieter Megan
"I thought, there has to be more to life than dieting.
I was in a never ending battle of gaining and losing the same 10 pounds and seeing my weight continue to go up. I followed Melissa on social media, and could feel her authentic concern for the damage diet culture does. I appreciate her credentials as a Registered Dietitian and her willingness to be creative in finding options for clients at all stages of the break up with diet culture: she's got actual tools to move away from it.
I worried about wasting money, but I thought If I can spend money on all these other diets and diet foods then why not do this and really change my relationship with my body and food?
Almost immediately, giving myself permission to eat and rest stopped any binge behavior I was having. It was like a magic lightbulb going off. It is just food. I can have it anytime, so no need to go crazy. I'm moving toward respecting my bigger body."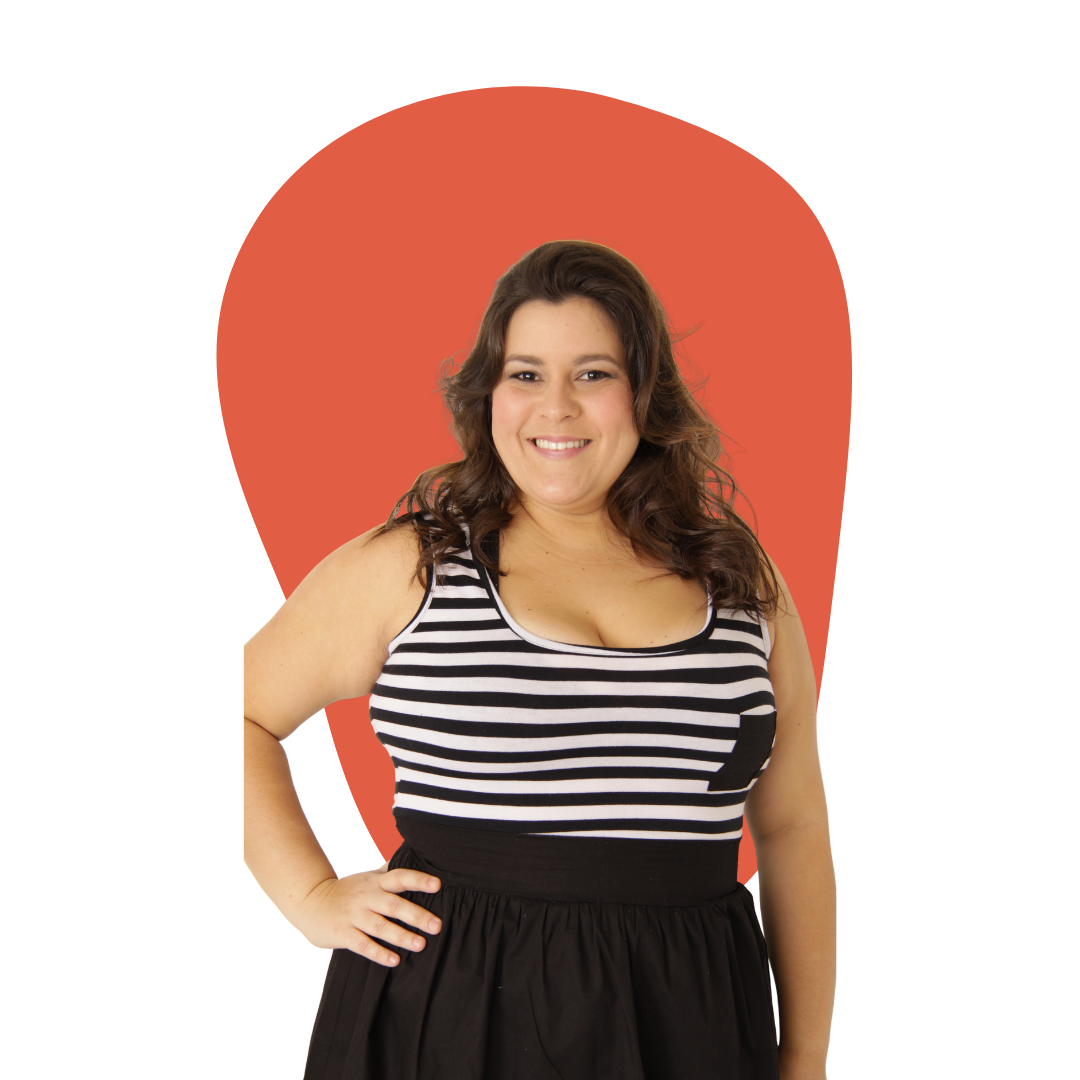 meet ex-dieter Karen
"
Taking the leap and really sharing my struggles has helped me so much.
All you need to do in this community is put it out there once and you'll be met with incredibly supportive women who know what you're feeling and want to find food freedom just as much as you do. You are not alone and are immediately a true part of this NMG family.
Between the women in this work with me and Melissa who is just the most supportive coach/cheerleader/loving guide, I've been able to not only accept my love of food, but truly embrace it, without the food rules and diet culture expectations. It's all on my terms now, which is true freedom."
*stock photo used for privacy, at request of client
check out more client wins
This guide is for women who want a tried-and-true intuitive eating framework for women in bigger bodies to achieve health, feel free and become the first in their families to break the diet cycle.
Alongside the Ex-Dieter's Guide, you get 24/7 access to our exclusive community:
here's what we cover in the Ex-Dieter's Guide through workbook materials and video tutorials: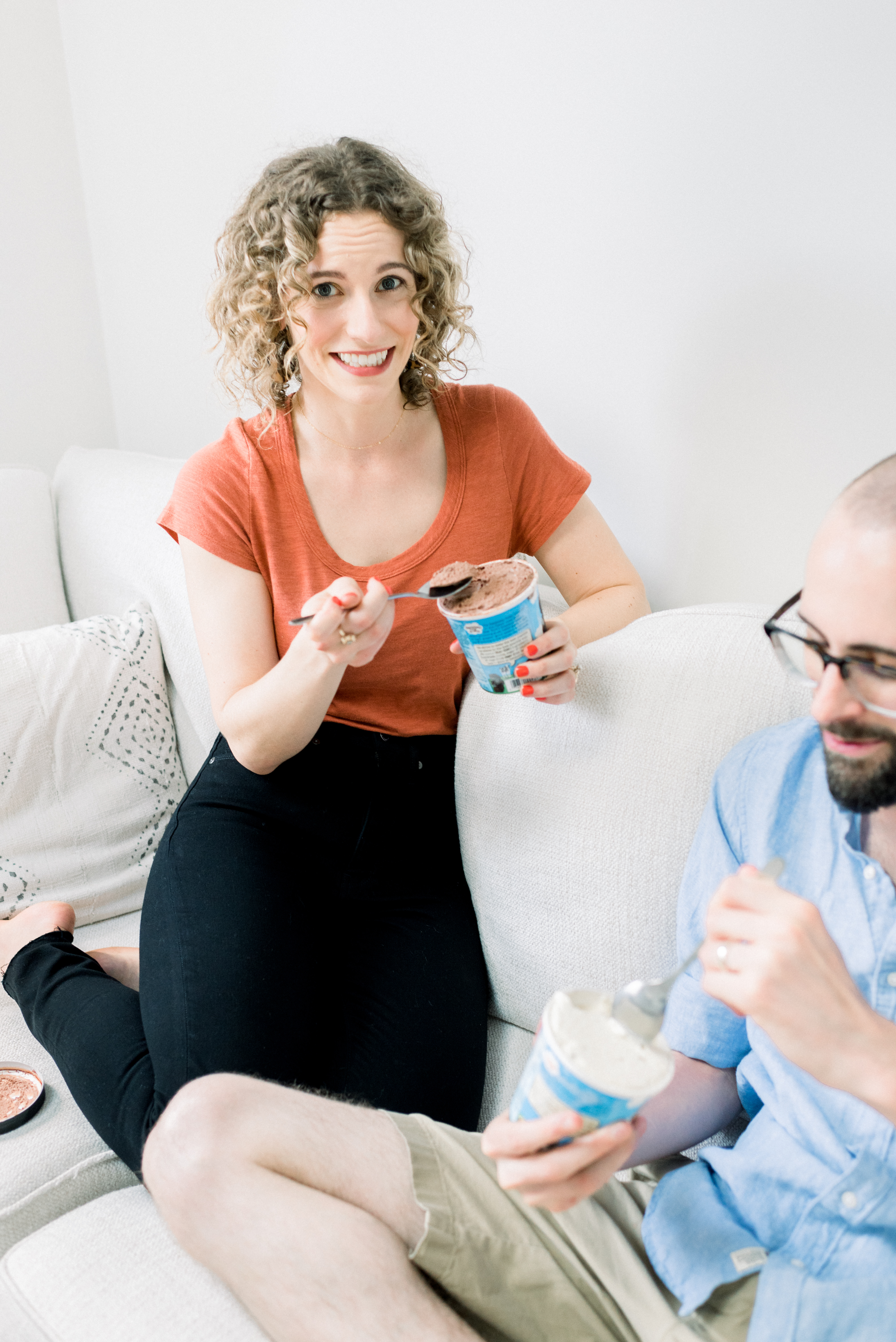 Do you love the idea of food freedom, but still find yourself wondering about apps like Noom? Then check out this story from one of my Ex-Dieters:
Then, Nicole became an Ex-Dieter by getting consistent support to learn Intuitive Eating with a community that understands!
Before joining - she couldn't even LOOK at carrots or a set of weights without shuddering. Diets left her feeling traumatized, but she felt afraid to talk about this issue. No one in her life understood and she felt totally stuck. Now, she finally feels confident in her choice to never go back to Noom - or any other diet - ever again. She's gaining trust in her body. Nicole proves there is hope in becoming an Ex-Dieter.
Nicole's story reminds me so much of my mother's painful pursuit of weight loss over the years. Stories like this inspired me to become the first in my family to break the diet cycle. And I want to help you do this too.
Watch this video to learn why I've made it my mission to help women in bigger bodies find food freedom:
What if we become the last generation who grows up with food guilt and body shame?
I believe we can.
check out what clients are saying
"There really is no substitute for the framework Melissa provides. She is so transparent and competent with this material. There is no reason to wait or delay taking care of yourself, the investment is worth it 100%."
Katie S, Ex-Dieter
"I have spend 20ish years on diet plans, meetings, diet books, etc. That money and time is gone and I have nothing to show for it. This course does require an investment of time and money, but it is far less than what I've spent in any given year when I was trying to lose weight. Also, most importantly, I have something to show for what I've invested. I have skills, knowledge, and insight that I didn't have before taking this course. I feel confident that I will continue to build on what I have learned for years to come."
Lori B, Ex-Dieter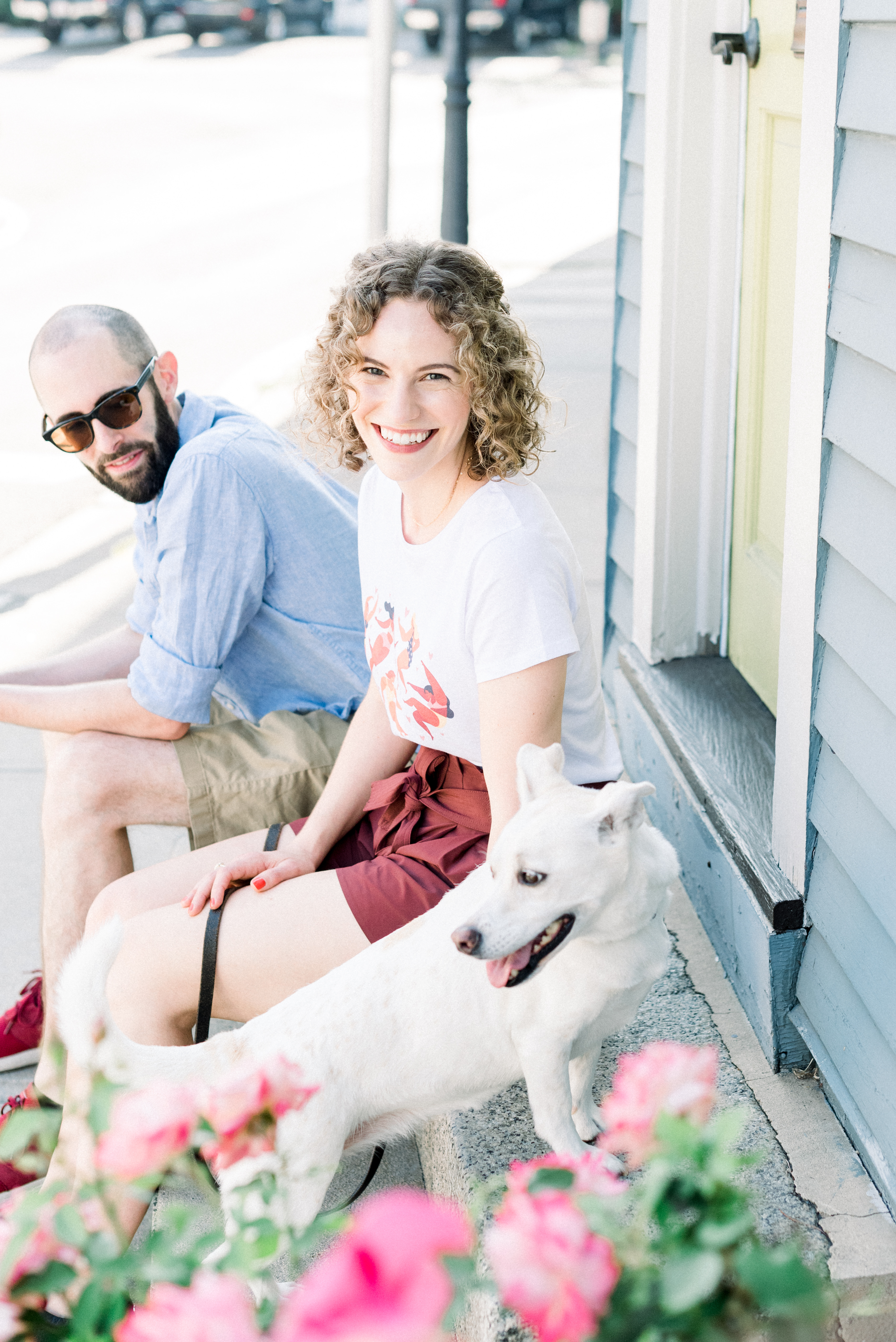 I'm a lover of books, laughing, french fries, and the color yellow. I want food freedom so I can be present and truly enjoy these things I love. I spend most of my time fawning over my dog Lucy (you'll see her often on my Insta account @no.more.guilt) and being goofy with my high-school sweetheart and partner, Dave. We live in Boston, but my accent only comes out around high school friends and a bottle of wine. I've been described as: warm, bubbly, helpful, and happiest around people who share my sense of humor and values for authenticity, learning, and fun. I can't wait for you to get your hands on this guide so you can be start to feel more present and enjoy the things you love, too!
frequently asked questions
I'm not technically in a "bigger body" - will this guide work for me?
Yes, and let me explain. I explicitly offer this program to women in bigger bodies (this refers to women who are plus-size) because I don't see very many food freedom programs specifically supporting women like my mother in finding food freedom.
I know from my Mother's story how women in bigger bodies are more likely to experience anti-fat bias directly, and, more likely to be encouraged to diet from a very young age. Acknowledging this experience benefits all who hope to stop fearing weight gain and start living their lives without food guilt.
All who apply the skills found in the ex-dieters guide will benefit from my No Guilt Framework, but it is important to me that women in bigger bodies know: you too can have food freedom.


Is this program okay for those with diagnosed eating disorders?
If you are actively experiencing an eating disorder, this program may supplement your care, but is not a replacement for direct Eating Disorder treatment. Please consult with your team before making changes to your care. This program is appropriate for those in stable ED recovery looking to deepen their previous work in treatment.
what if I still want to lose weight, is this program for me?
You're not alone in that feeling! This program is designed to help you focus on your relationship with food so you can stop choosing weight loss over your wellbeing. If you are ready to put weight loss on the back-burner for 30 days so you can learn this framework, you will benefit from the program.
how much time do I need to dedicate to this program?
In writing this program, I kept efficiency in mind. I give you tools and support to focus on the right things at the right time. My hope is that you will dedicate 1 hour per week to engage with the material and other members in the No More Guilt Community. Other than that, the skills you learn are immediately applicable so you can get the benefits ASAP!


how long do I have access to this guide?
You will have access to the ex-dieters guide for 3 months from your date of purchase. If you would like to renew access to the course and the No More Guilt Community, you will be invited to do so when your access ends in 3 months. This policy is to promote accountability to complete the program and engage with other members so that you can be successful in reaching your goals.
what is the No More Guilt community?
The No More Guilt Community is a private Facebook group where ex-dieters and former NMG clients come together to learn and grow in their food freedom journey. You will have access to Melissa through this forum, as well as other members going through this journey so you feel connected and empowered every step of the way!
what if I want more support?
If you want more time with Melissa, you are invited to apply for a 1:1 or group coaching calls. I will deduct the cost of this program from your package fee and help you reach your goals.
do you guarantee success? is this worth the cost?
I provide a proven step-by-step framework and methodology to help you improve your relationship with food. My clients who apply the method and follow my framework find success. The price for this program is comparable to, or less than, any coaching-style diet program you've done in the past. You are investing in skills to find what works for you to eat effortlessly and guilt-free for a lifetime, as well as role model for others in your life how to do this too. Most graduates who finish the No More Guilt program say they "would have paid more" for this program because the value and outcomes exceeded their expectations.
you can't afford to lose any more time to this struggle.


right now, it comes down to two choices: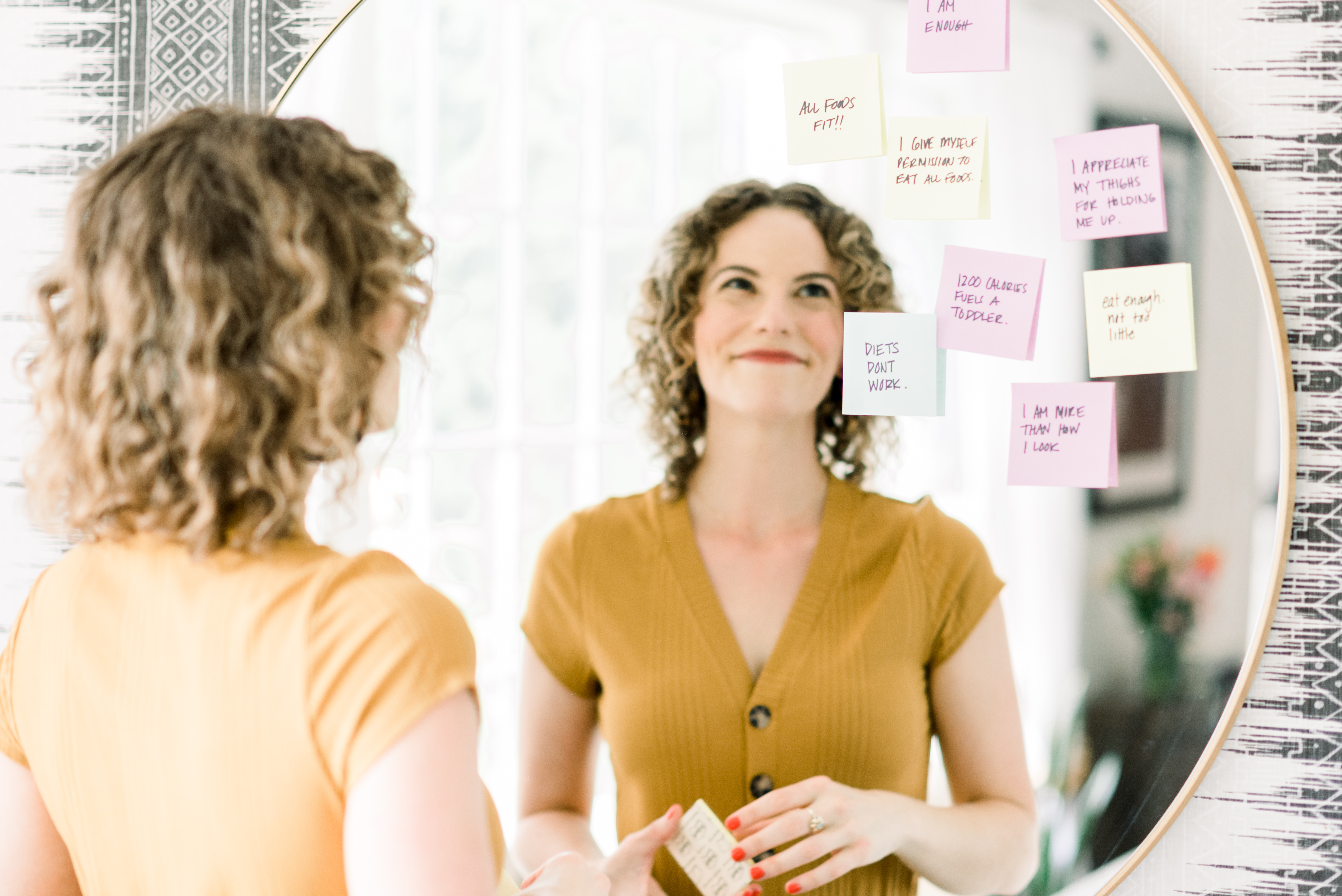 choice a: staying stuck in the never ending diet cycle for another 15 years


or
choice b: learn a proven framework that shows you how to feel empowered, peaceful, and free around food in your bigger body