do you want to try Intuitive Eating to stop binges,
but as a lifelong dieter, can't get past these MAJOR hangups?
what if you don't feel comfortable in your bigger body and want to be smaller?
will Intuitive Eating mean giving up?
how do you get control over binges when you want to lose weight?


your questions make sense!
it's time to get you some answers.
watch this video to learn why I've made it my mission
to help women in bigger bodies find food freedom:


learn a repeatable step-by-step approach to no more binges
your transformation to food freedom is possible with the right support. this masterclass is for you if:
you feel you'd benefit from support right now, but aren't ready to invest in full-blown coaching. This short-term masterclass gives you the entire set of mindset skills you need to get EXCITED about the process of creating a life with no more binges!
you want trustworthy answers to your burning questions about how to stop binges with an Intuitive Eating pro

so you can feel calm and confident around food
you don't want to, but feel like you might go back to the dieting cycle

you've been stuck in for YEARS

if you don't figure out how to stop bingeing soon!
you've always wondered how to THINK FOR YOURSELF about binges, not just blindly follow whatever you hear on Instagram
ask your fellow Ex-Dieters what
it's like to get community support!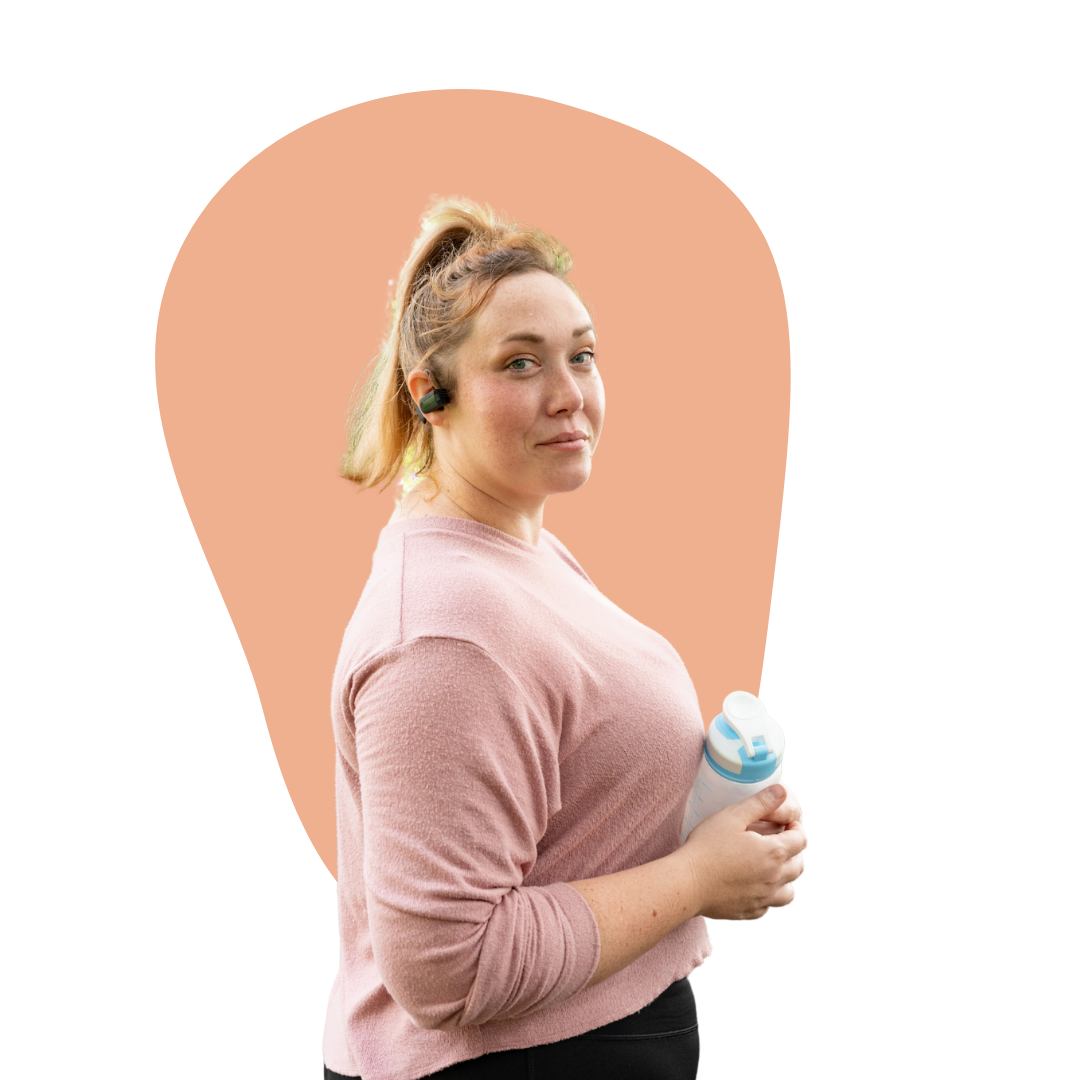 meet ex-dieter Kelsey
"I was nervous about sounding silly or dumb when I posted or about being the only one who was still having bad body image/food guilt days or moments. I was worried I wouldn't be accepted or I wouldn't be doing it "right" - all of those fears were quelled in the very supportive community though!

I would say: just do it! It's so worth it. Being part of this community and this program overall has changed my life... knowing there are others who still struggle and yet don't go back to dieting helps give me the strength to keep working on my IE skills!"
*stock photo used for privacy, at request of client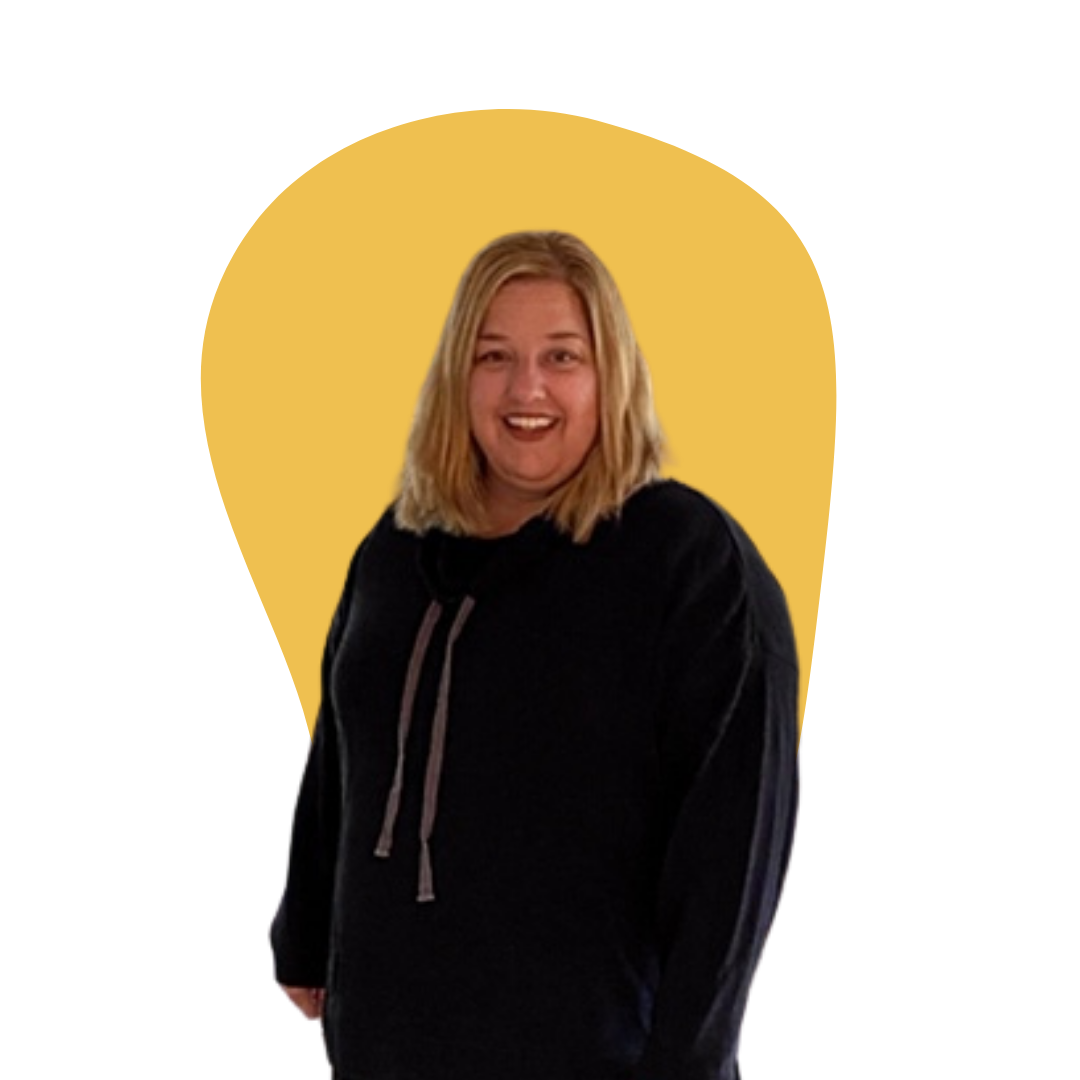 meet ex-dieter Megan
"I thought, there has to be more to life than dieting.
I followed Melissa on social media, and could feel her authentic concern for the damage diet culture does. I appreciate her credentials as a Registered Dietitian and her willingness to be creative in finding options for clients at all stages of the break up with diet culture: she's got actual tools to move away from it.
I worried about wasting money, but I thought If I can spend money on all these other diets and diet foods then why not do this and really change my relationship with my body and food?
Almost immediately, giving myself permission to eat and rest stopped any binge behavior I was having. It was like a magic lightbulb going off. It is just food. I can have it anytime, so no need to go crazy. I'm moving toward respecting my bigger body."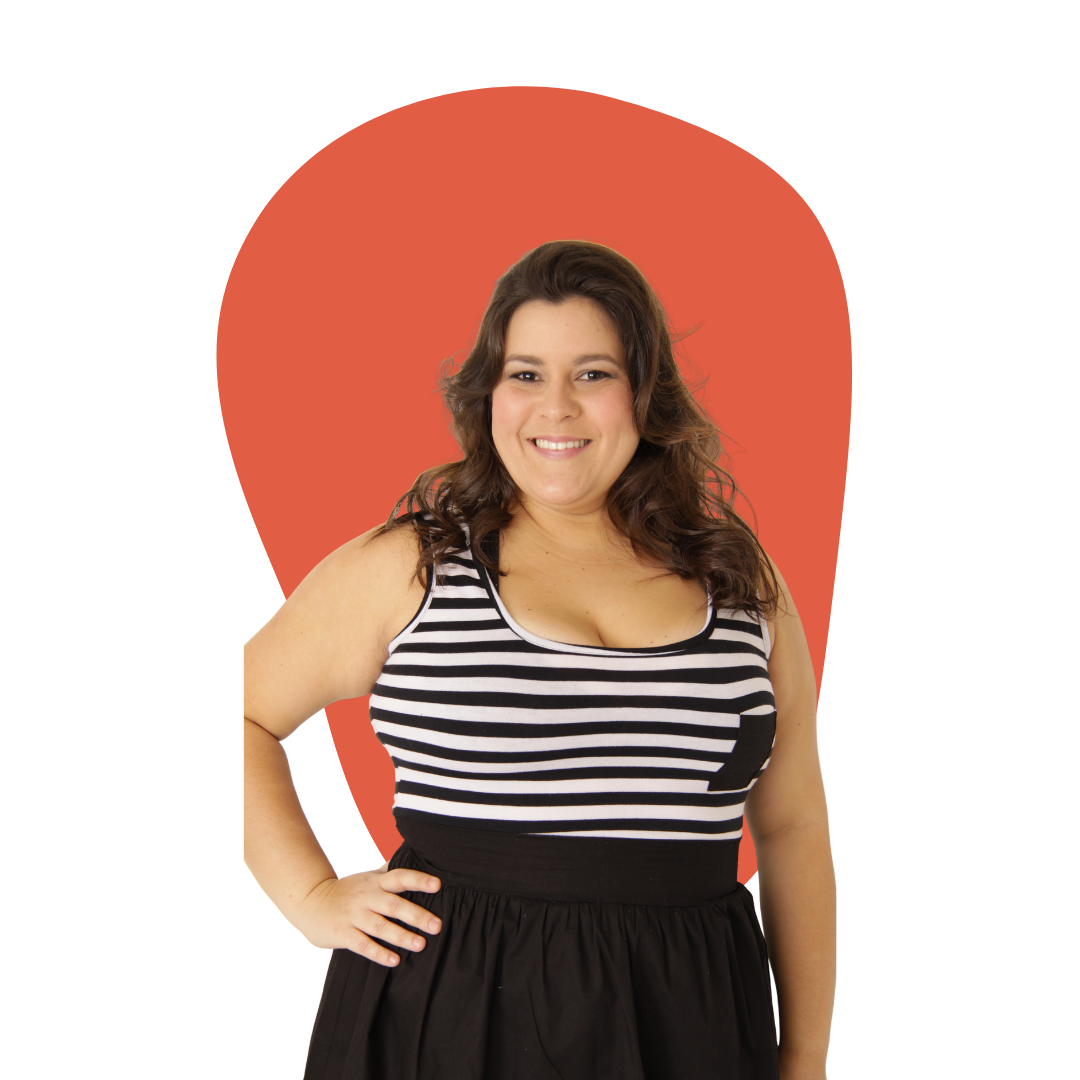 meet ex-dieter Karen
"
Taking the leap and really sharing my struggles has helped me so much.
All you need to do in this community is put it out there once and you'll be met with incredibly supportive women who know what you're feeling and want to find food freedom just as much as you do. You are not alone and are immediately a true part of this NMG family.
Between the women in this work with me and Melissa who is just the most supportive coach/cheerleader/loving guide, I've been able to not only accept my love of food, but truly embrace it, without the food rules and diet culture expectations. It's all on my terms now, which is true freedom."
*stock photo used for privacy, at request of client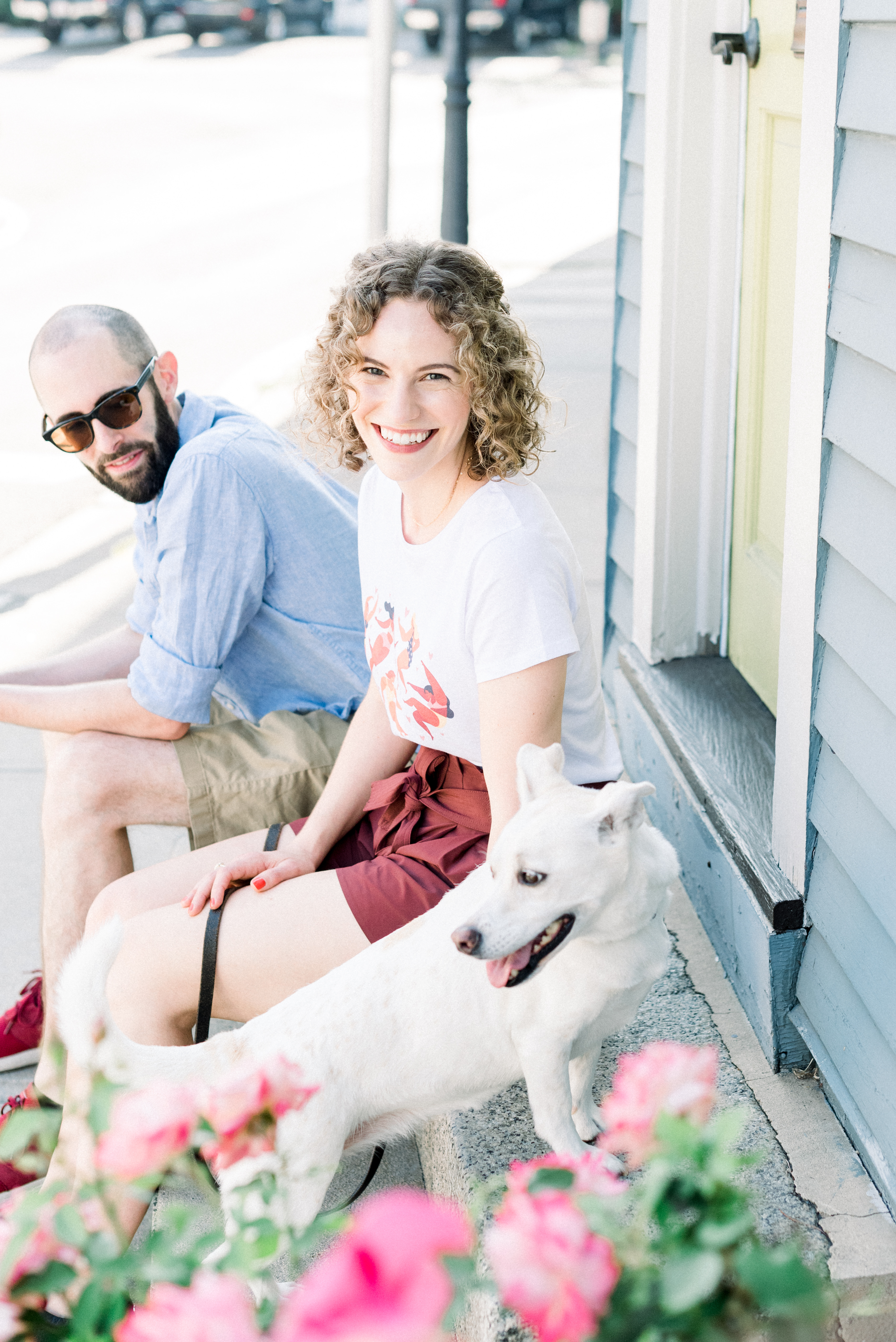 you can enjoy a guilt-free life!
I'm a lover of books, laughing, french fries, and the color yellow. I want food freedom so I can be present and truly enjoy these things I love. I spend most of my time fawning over my dog Lucy (you'll see her often on my Insta account @no.more.guilt) and being goofy with my high-school sweetheart and partner, Dave. We live in Boston, but my accent only comes out around high school friends and a bottle of wine. I've been described as: warm, bubbly, helpful, and happiest around people who share my sense of humor and values for authenticity, learning, and fun. I can't wait to meet you inside our masterclass so you can be start to feel more present and enjoy the things you love, too!
What if we become the last generation who grows up with food guilt and body shame?
I believe we can.
frequently asked questions
what if I still want to lose weight, is this masterclass for me?
You're not alone in that feeling! This masterclass is designed to help you focus on your relationship with food so you can stop choosing weight loss over your wellbeing. If you are ready to explore what that could look like - you are a perfect fit. We are going to take time to make sure fear doesn't block you from learning what you need to know to stop binges!
what if I don't have a lot of time to dedicate to this right now?
UM -- this masterclass is perfect for someone like you. Around here, we believe in a work smart, not hard mentality. Diet culture often makes you think you have to do things "100%" to get benefit -- and I'm calling BS. That's just not how you learn. The classes are recorded and you get 6 months of access. While we're live, you will get access to inspiring people and ideas so you can be EFFICIENT and MOTIVATED to do what you need to do to breakthrough and stop binges!! Plus, all of our events are recorded and stored in your account to watch whenever you want for 6 months. When you enter our space, trust your interactions will feel authentic, memorable, and relevant. The insights you learn are immediately applicable so you'll get the benefits ASAP. And what about all the time you're losing time to binge eating? This is a great way to get going now instead of continuing to wait until conditions are 100% perfect to start - they never will be!


I'm not technically in a "bigger body" - is this space for me?
Yes, and let me explain. I explicitly offer support to women in bigger bodies (this refers to women who are plus-size) because I don't see very many food freedom programs specifically supporting women like my mother in finding food freedom.
I know from my Mother's story how women in bigger bodies are more likely to experience weight discrimination directly, and, more likely to be encouraged to diet from a very young age. Acknowledging this experience benefits all who hope to stop fearing weight gain and start living their lives without food guilt.
All who apply the skills found inside this Masterclass will benefit, but it is important to me that women in bigger bodies know: your experience is valid, and you too can have food freedom.


Is this program okay for those with diagnosed eating disorders?
If you are actively experiencing an eating disorder, this program may supplement your care, but is not a replacement for direct Eating Disorder treatment. Please consult with your team before making changes to your care. This program is appropriate for those in stable ED recovery looking to deepen their previous work in treatment.


how long do I have access to the masterclass?
6 months. I'd love for you to return back to your materials and call recordings ANYTIME you need to!
where does everything inside the membership happen?
Live meetups occur in Zoom. Zoom recordings and materials are stored in Teachable. You will have access to Melissa directly through both forums, alongside other members going through this journey, so you feel connected and empowered every step of the way!
what if I want more support?
If you want more time with Melissa, you are invited to apply for a 1:1 or a special-master class alumni offer!
do you guarantee success? is this worth the cost?
I provide a repeatable step-by-step framework and methodology to help you improve your relationship with food. My clients who apply the method and follow my framework find success. The price for this masterclass is comparable to, or less than, any app-based weight loss program you've done in the past. You are investing in skills to find what works for you to eat effortlessly and guilt-free for a lifetime, as well as role model for others in your life how to do this too. Most graduates who finish the No More Guilt program say they "would have paid more" for this program because the value and outcomes exceeded their expectations.
it's time for you to get some answers
and REAL, practical support you can start using ASAP!
"There really is no substitute for the framework Melissa provides. She is so transparent and competent with this material. There is no reason to wait or delay taking care of yourself, the investment is worth it 100%."
-Katie S, Ex-Dieter
"I have spend 20ish years on diet plans, meetings, diet books, etc. That money and time is gone and I have nothing to show for it. This course does require an investment of time and money, but it is far less than what I've spent in any given year when I was trying to lose weight. Also, most importantly, I have something to show for what I've invested. I have skills, knowledge, and insight that I didn't have before taking this course. I feel confident that I will continue to build on what I have learned for years to come."
-Lori B, Ex-Dieter
you don't have to lose any more time to this struggle -
not when this focused masterclass is right here waiting for you!
let me guide you through it
don't stay stuck wondering how Intuitive Eating could POSSIBLY work for someone like you - get yourself connected with people who can show you EXACTLY how to feel empowered, peaceful, and free around food in your bigger body